Click here to view original web page at siouxcityjournal.com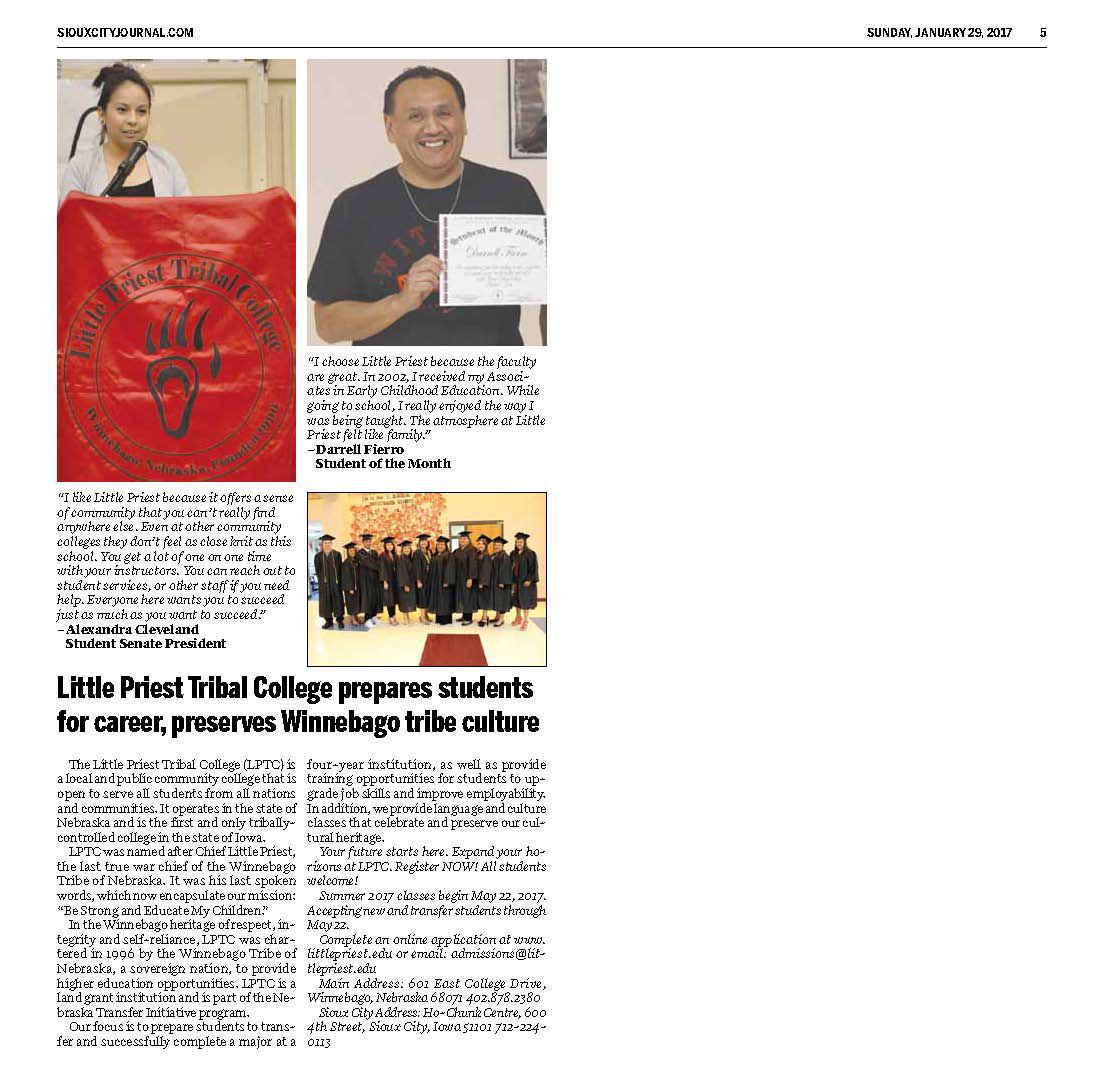 In the Winnebago heritage of respect, integrity, and self-reliance, LPTC was chartered in 1996 by the Winnebago Tribe of Nebraska, a sovereign nation, to provide higher education opportunities. LPTC is a land grant institution and is part of the Nebraska Transfer Initiative program.
Our focus is to prepare students to transfer and successfully complete a major at a four-year institution. As well as provide training opportunities for students to upgrade job skills and improve employability. Further, to provide language and culture classes that celebrate and preserve our cultural heritage.
Accredited by the Higher Learning Commission of the North Central Association of Colleges and Schools, LPTC offers Associates of Arts and Associates of Science degrees in the following areas:
In addition to our outstanding dedicated faculty and our student-friendly class sizes, a variety of services are offered to our students that include:
Click here to view full article
---